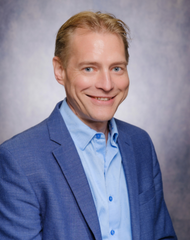 Kalle Palomäki is an Executive Director of Modulight Board of Directors. He has been Board Member since 2013 when he joined to renew the company's strategy and Executive Director since 2021 working as a key executive in Business Development and General Manager of Modulight.
Mr Palomäki has over 25 years of experience from international business, leadership and strategy execution, and the startup and investment world. His career spans over several leading technology companies and include various technology fields, ranging from semiconductor and laser technologies to software, and information security.
In his role at Modulight, Mr. Palomäki is leading the Quantum Technology Business unit, including the R&D, sales, and marketing with full P&L, Cash Flow and Balance Sheet responsibility. The Business unit is manufacturing semiconductor diode lasers from epi wafer to packaged chips and systems to meet the needs of Quantum Computing and Quantum Communications. In addition to the diode lasers, the team is developing fiber lasers, solid-state lasers, and VECSEL technologies for Quantum Computing. Modulight has over 20 years of knowledge of building lasers for telecommunications, atom clocks, healthcare, and space. The company operates its own III-V semiconductor laser fab in Finland. Prior to his work at Modulight, Mr. Palomäki served in various positions, including as Senior Venture Capital Business Development Manager at Amazon Web Services between 2020-2021.
Previously, he held the position of Senior Startup Business Development Manager at Amazon Web Services between 2019 and 2020. He also held the positions of Managing Director at Intopalo GmbH between 2017 and 2019, Chief Executive Officer at LymphaTouch Inc. between 2013 and 2017, Senior Vice President at Efecte Corp. during 2013, Chief Executive Officer at RM5 Software Inc. between 2011 and 2013, Vice President at SSH Communications Security Corp. between 2009 and 2011, various leadership and business development at Adobe Systems, Inc. between 2008 and 2009, at PacketVideo, Inc. between 2006 and 2008, and at Synopsys, Inc. between 2001 and 2006. Mr. Palomäki was a Research Scientist at the Computer Science Department at Tampere University of Technology between 1997 and 2001 and started his career as ASIC Design Engineer at Nokia in 1997.
Mr. Palomäki earned a Master of Business Administration degree with Honors in General Management and Finance from the Helsinki School of Economics and a Master of Science degree in Computer Science with Distinction from Tampere University of Technology. He is a Finnish citizen.
When not at work, Mr. Palomäki enjoys coaching and mentoring startup founders. He is currently an active mentor at three leading global accelerators: Techstars (Boulder, CO), Startupbootcamp (Amsterdam, the Netherlands), and Rockstart (Amsterdam, the Netherlands). Mr. Palomäki has also been an Angel investor since 2006 and a Limited Partner investor at Maki.vc since 2021.